Manage Your Time Like a Boss
by Helen Godfrey, MA, NCC, BCC, LPC
www.theauthenticpath.com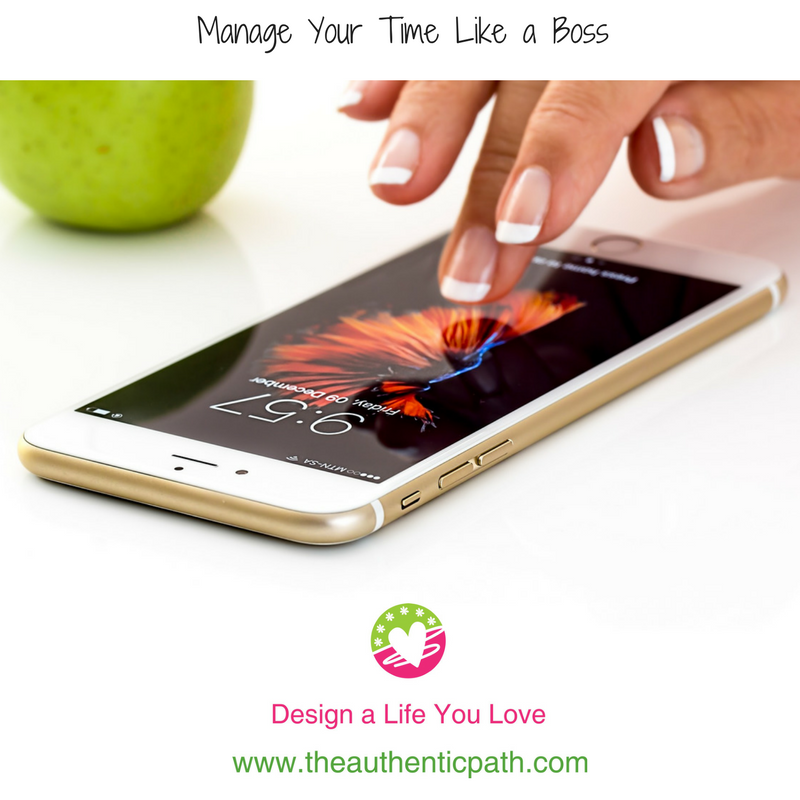 Some people are natural born planners. Some people prefer to take a less structured approach to life and don't like planning. If you are the latter, this article is for you.
TIME MANAGEMENT
"A goal without a plan is just a wish."-Antoine de Saint-Exupery
For those of you out there who like to "see how you feel" before you commit to anything, an hour by hour schedule may not work for you. You should definitely have a planner but the super structured, planner that has everything broken down into specific times may not be a good fit for you. Having a planner with a lot of blank pages where you can write everything down without the constraints of certain times may be more helpful. You will probably want to write down your daily, weekly and monthly goals along with a looser deadline. If most things on your TO DO lists are tasks that you don't like doing, you may find my article on motivation helpful.
SCHEDULING
"Either you run the day or the day runs you."-Jim Rohn
So, there are probably some tasks that have to take place at a certain time. Staff meetings, doctor appointments, etc. Look at your set schedule and see how many hours are scheduled. Now, how many hours are unscheduled? Give yourself a ballpark figure for how long each item on your TO DO list will take. Add an extra hour for each task you haven't done before. Many things take longer than we think they will take. This will give you some wiggle room in case the printer breaks or you have a last minute mandatory meeting pop up. Give yourself a deadline that is 2 days in advance of the real deadline. Again, this will give you some insurance to make sure you get it done.
TOOLS for SUCCESS
Online
You may need to play around with some different tools until you find the right one for your style. A planner that has a daily calendar as well as a monthly view where you can look at projects coming up is essential. Microsoft Outlook has a great calendar that you can color code. If you are tired of writing things you need to do on scraps of paper and then losing said scraps of paper, because you are busy and popular after all, it can be handy to put your TO DO list on your calendar.
You can color code different tasks and easily move them around. Maybe meetings are light blue; events are orange; deadlines are purple. Pick colors that you like. Having everything color coded can help you glance at your schedule and quickly understand it. Once you have completed a task on your calendar, you can type, DONE in front of the task. This is a nice way of, not only keeping track of your TO DO list but also your accomplishments. If you work in an office, it is a nice way of indirectly keeping your boss informed of what you are doing rather than calling everything "Admin."

Paper
In addition to an online calendar, some people find that actually handwriting tasks helps them remember. Having a journal and a planner can be very helpful. Use your journal as your ongoing TO DO list instead of all those random pieces of paper. If you have ideas that don't have a deadline, you can use sticky notes that you continue to pull forward in your journal as needed. You can write thoughts, ideas, projects, grocery lists, etc. in your journal. Put your top 3 must do goals in your planner. Put big project deadlines in your planner. Check off items you've completed in your journal and planner. Highlight items that still need to be completed.
FINAL THOUGHTS
"If I had an hour to solve a problem, I'd spend 55 minutes thinking about the problem and 5 minutes thinking about solutions."-Albert Einstein
This video is a wonderful example of taking time to think through a problem and, once pondered, solving it with seeming ease.