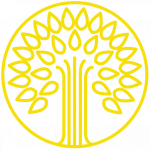 Welcome!
NEW CLIENT CAREER OR LIFE COACHING CLIENT?
Please fill out the form below to schedule a complimentary, 15-minute consultation.
Please include 3 times/days that usually work well for you and let me know if you would like a phone or video appointment.
After our initial consultation, if you would like to move forward, we will schedule an appointment and  I will send you my paperwork via my secure system.
NEW THERAPY CLIENT?
If you are a Texas resident, physically located in Texas, interested in therapy, who would like to use your insurance for our therapeutic sessions, please verify if I accept your insurance here. If you are ready to schedule your therapy session (not initial consultation) you can book here. Please note: insurance companies do not cover career and life coaching sessions.
If you would like a complimentary, 15-minute appointment, please fill out the form below and include the following information:

3 times/days that generally work well for you to meet.
Indicate if you prefer a phone or video appointment.
Let me know that you are requesting a therapeutic consultation and that you have verified your insurance here.
RETURNING CLIENT?  Schedule or reschedule your appointment  here
Please note: to book online you can only can select dates that are 2 business days (48 hours)  prior to your requested appointment time/day. 
Price: $165 per 50 minute session.
8324123218      |       Send an email     |     Online Sessions Only 
Please do not send confidential information using this form.
Office location: Houston • Texas • 77005
Virtual phone and video appointments only.