Want the Interview?
Increase Your Odds in 4 Steps
by Helen Godfrey, MA, NCC, BCC, LPC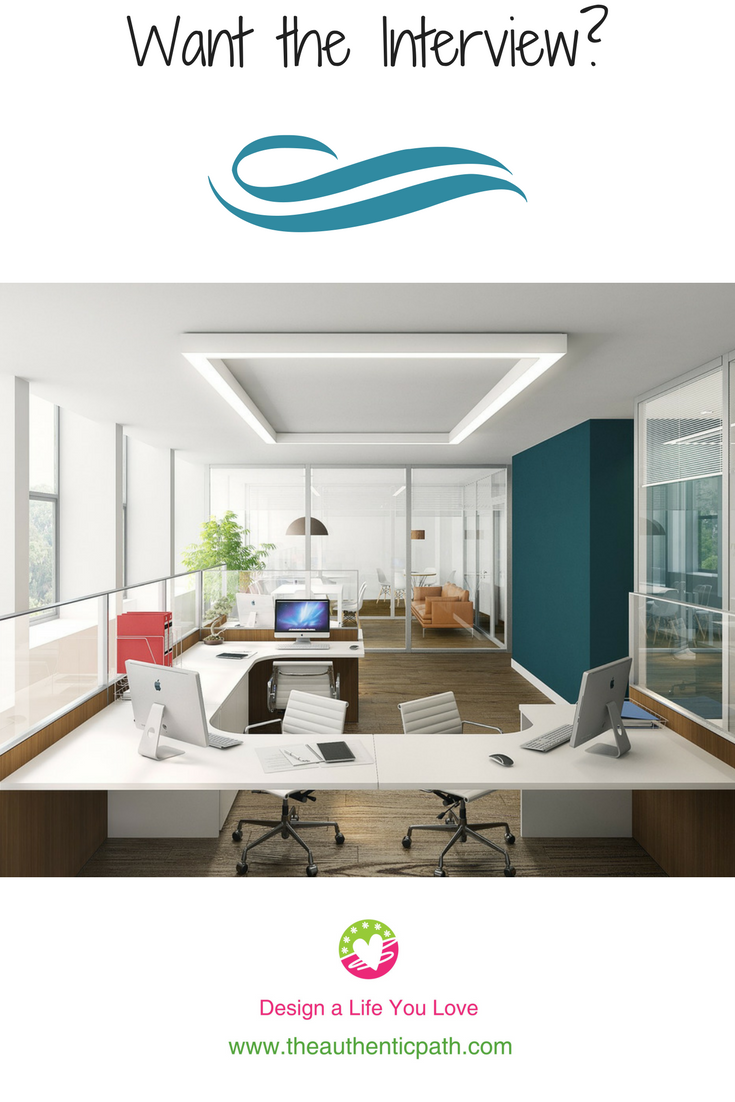 Resume
First, you want to make sure that your resume matches the job description. Are you focusing on the aspects of your experience that are closely related to the kind of job that you want? Make sure you select strong verbs, quantify whenever possible, and input your computer skills. Let me explain in a little bit more detail.
Instead of, "Managed a team" really dig into your tasks and quantify the results if possible. For example, "Recruited, hired, trained, and managed a team of 6 sales associates. Employee turnover was reduced by 80% and sales increased by 45%." If you used computer skills in your position, it is helpful to mention them. Sometimes I get push back from my clients with this advice. They said, "Isn't it obvious that I used Excel and SalesForce?" If it's not on your resume, it's almost like it didn't happen. Don't make the recruiter guess whether or not you have certain skills.
When I was a recruiter, I would look at over 1,000 resumes for 1 job. My clients would give me lists of keywords/criteria so if those words/criteria weren't on the potential applicant's resume, I couldn't forward it to my client. Although it may seem redundant to say that you used Excel in several bullet points at one job, the flip side is that you are giving your reader context. Listing Excel as a skill compared to incorporating it into your bullet points is completely different. As a reader, I have no idea if you actually have hands-on, practical knowledge or if you simply know the basics. If you tell me when, where and in what capacity you used Excel, I have a much better understand of your level of expertise. Again, when I was a recruiter, if I had an applicant only list Excel under skills and my client wanted someone with 2-5 years, I had no way of discerning the level of experience. Do you know what I did? I moved on to the next resume.
Application
Next, you'll want to make sure you do a great job filling out the online application. Yes, the application that asks you to fill out exactly what is already stated on your resume. Yes, the application that won't actually let you cut and paste your information directly from your resume but requires you to re-type everything, line by line and, in some cases, forces you to complete it in one seating. Sounds like fun. I agree. It's not fun at all but think of it this way: applicants who really want the job will jump through the hoops. When I applied to be a Peace Corps volunteer the application was endless. This is actually a good prescreening tool for companies. You will do whatever it takes for a job that you really want. If you don't really want the job, you won't bother.
I've chaired many, many, did I say "many"? search committees. I remember looking through zillions of resumes and yes, our online application process was tedious-I know-I had to fill it out too but I was quite surprised to see how many applicants who were applying for Assistant Director positions either didn't know or didn't choose to use capital letters appropriately. Whoa! Considering this was an Assistant Director position and I would be managing this employee I thought, "If he/she doesn't know how to use capital letters appropriately, I definitely don't have time to teach him/her." So, complete the tedious, mind numbing application with care. It matters.
Cover Letter
If you have the opportunity to write a cover letter I highly recommend doing so because this is where you can fill in the blanks for your reader. "What do you mean?" I am so glad you asked. Yes, they have a copy of your resume so they understand your work history but they don't know just from looking at your resume the reason you are interested in this particular job. What sounds interesting to you? How do your skills, interests, motivators, and values align with that of the company? Give a specific example that connects your past experience to the type of work you are hoping to do for this company. On a side note, one of my personal pet peeves is when a potential applicant writes that he/she is a perfect fit for the job. I know the intentions are good when this is written but the truth is: you don't know if you are a perfect fit for the job. However, what you do know, and here is what I would focus on: you know the reason you are interested in the job. No one can argue with that, but to say that you are the perfect fit for the job when you've only read the job description, haven't met the team, don't know the manager's style or all the requirements of the job, there are some big, missing pieces.
If you aren't sure how to verbalize your skills, interests, motivators and abilities, a career assessment may be helpful for you. To learn more about career assessments please click here.

Contact
If you happen to have a contact who works at the company, it may be helpful to reach out to him/her. Don't think that you won't get the job just because you don't have a contact. Until recently, I have never gotten a professional position through a contact. I found all of my jobs online. Keep in mind that most companies have an interview committee so the decision is rarely up to one person.
When you reach out to your contact, ask a simple question that doesn't take too much of his/her time. If it is the hiring manager, you could ask their hiring time frame. I know that when I was hiring people I was usually overwhelmed because, not only was in charge of the hiring process, I was also the first point of contact for the vacant position. Sometimes multiple positions. Did I mention I was still expected to do my full-time job? So, depending on the company, they may not have someone dedicated to recruiting. Just like in my case, it may be an added responsibility. If someone called me to let me know they had applied without their 30-second elevator pitch, I don't think it helped either of us. Yes, you and 500 other applicants (not an exaggeration by the way.) Also, calling me to argue about the posted requirements was not the best approach either. Yes. That really happened. A healthy curiosity is one thing but telling me the reason my requirements were ridiculous, well, that is a whole different topic.
So, if you do reach out to the hiring manager or a contact, please have a purpose and a plan for your call. What are you hoping to accomplish? Do you have a thoughtful question that he/she can answer without too much difficulty? If so, go for it. You may want to script out your questions in advance and practice out loud so that you are prepared.
Keep in mind that finding a full-time job takes about 3-6 months in a healthy economy. I had a client come to me with tears in her eyes to say that she had been looking for a job for 5 months and still hadn't found anything. I asked how many resumes she'd sent out. A LOT. How much was "a lot"? About 20 resumes. Yes, with the tedious online applications it does feel like a lot, however, in sales they say that it takes about 100 phone calls to make a sale. The job search process is very similar. Don't give up. You ARE the perfect candidate for one of those jobs.