How to Plan a Career Change
By Helen Godfrey, MA, NCC, BCC, LPC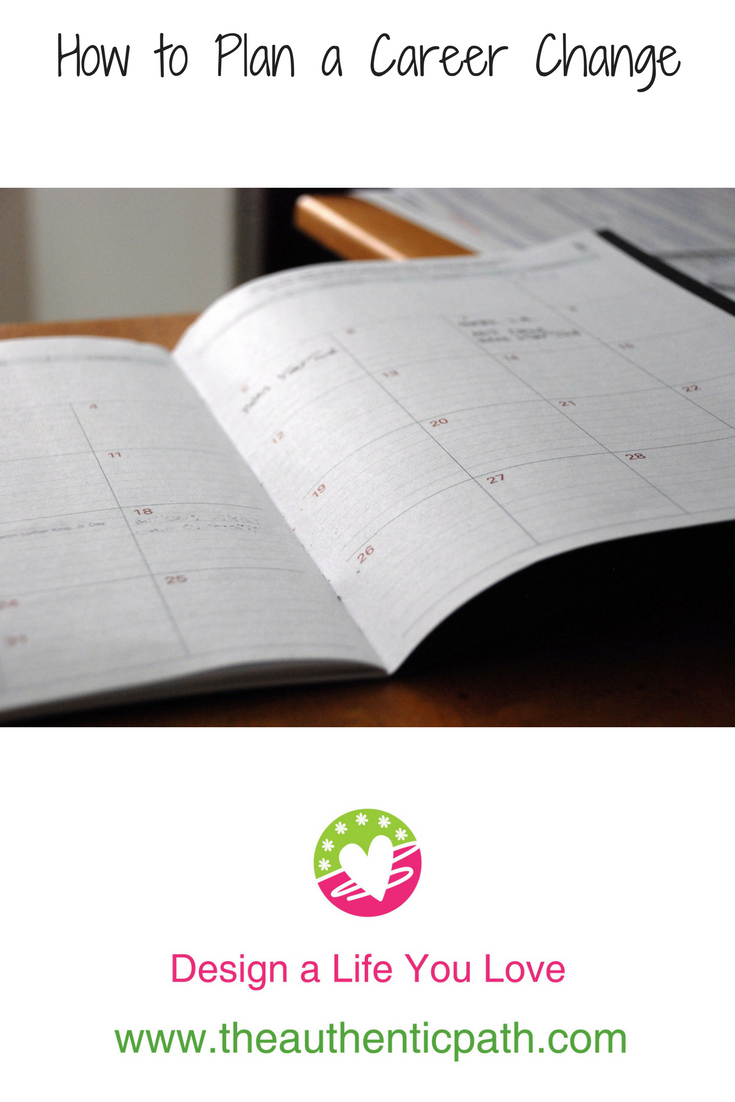 Choosing a career is never an easy choice, but following your passion is worth every effort that you put into planning that change. With adequate planning, the switchover can be exciting, motivating, and rejuvenating instead of worrisome.
Consider the following strategies as you plan and implement your career change:
1. Assess your motives. Unearth the reasons for your desire to change careers. Do you feel underappreciated, underpaid, overworked, or unsatisfied in your current position? If so, dig deeper to discern whether your current employer or the career field as a whole is at the root of your dissatisfaction.
If you discover that the source of your unhappiness is your employer, change employers rather than starting an entirely new career. It's much easier to get a job within your current job scope than to get your foot in the door of a completely new career field.
If your issue is being underpaid or overworked, it may not be necessary to change employers. Have a talk with your supervisor. If you're an asset to the company, you may be able to work out an agreement for a raise, promotion or fewer working hours.
2. Continue your education. If you're considering a drastic career change, such as going from being a mortgage loan officer to a career in the medical field, it is likely that you'll need additional training. More closely related careers may require less additional training if any at all.
Search for job postings online which fit the field you'd like to enter. Generally, the employer or recruiter will list the required education and experience necessary to be considered for the job.
In some instances, a certificate may be enough to get your foot in the door of a career. For example, cosmetology, HVAC installation and carpentry only require a one-year certificate in most states. If something like this is your passion, you may be able to complete the training and transition into your new field rather quickly.
Consider the possibility that additional training may be all that's necessary to improve your current career. Perhaps additional education will place you in line for a promotion or more challenging work. If this is the case, look online to find out about scheduling, tuition assistance, etc. Make an appointment with an admissions advisor for any additional questions you may not be able to research online.
3. Take it slowly. Transitioning from one stable income to another is ideal for most people. Try to stay at your current job until you can secure a new position. Set up interviews while you're still employed and only quit your current position once you've found a job.


When you're currently employed with another company, you have more bargaining power in terms of salary when considering a position with a new employer. You will also have the luxury of being discerning. You don't want to move from one job to another simply because you need to pay your bills or you will find yourself looking for another job in no time at all.
Once you've secured a position, it may be time to give a two or three-week notice to your current employer. The lengthy notice will further increase the chances of a good recommendation and it will prevent them from being surprised when someone calls to confirm a reference.
Considering the state of the current economy, it may seem crazy to plan a career change. However, there are many jobs available for qualified candidates. If you aren't content in your current position, life is too short to continue to spend eight hours a day feeling miserable.
As long as you plan carefully to ensure your family's security, you will be happier long term and short term seeking employment in a field that will increase your quality of life as well as your family's.
Additional Resources
3 Fun and Effective Ways to Get Noticed in a Pool of Job Hunters
5 Vital Qualities Every Employer Seeks in Applicants
6 Simple Steps to Discover Your Ideal Career
At a Professional Crossroads? How to Choose the Path That's Right for You
Here are some on-demand workshops that you may find helpful.