Career Counseling: How Can a Career Counselor Help Me?
By Helen Godfrey, MA, NCC, BCC, LPC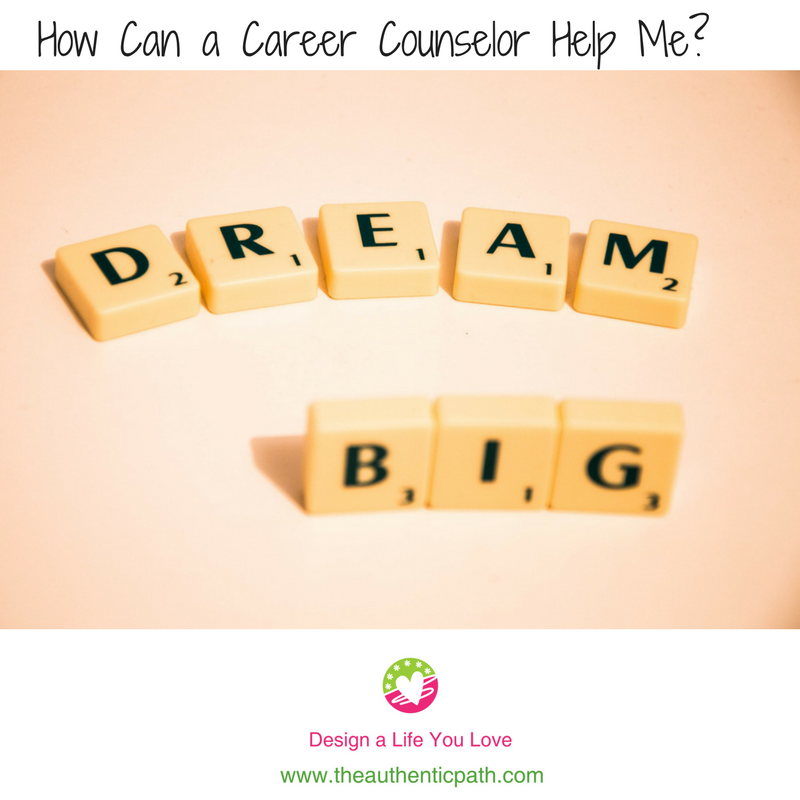 How I can help:
I can help you with the following: your resume, job search, resources/strategies and interviewing skills. I offer Myers/Briggs and the Strong Interest Inventory assessments. I am a huge fan of Now, Discover Your Strengths especially for clients with more experience and insight into who they are and the types of tasks they enjoy. I believe that this assessment verbalizes those passing thoughts and glimpses my clients have of themselves and puts them into words. I am very happy to discuss these results with you as well.
CAREER COUNSELING
Are you feeling stuck or lost? Are you unsure of your next step? I can help you clarify your goals and coach you so you can decide which direction is in alignment with your needs.
RESUMES
There is a lot of information out there. All you have to do is Google "resume templates" and you will find a plethora of choices. With all this information, how do you decide which is best for you? Good question!
Basically, you will want to customize your resume for the jobs that you are targeting. There is a lot of debate out there in cyberspace over whether or not you should have an objective, list dates, etc., etc. Here is my disclaimer: do you know how many people are in the world? Ok. Well, that is how many opinions there are as far as how to write a resume. Everyone has their own opinion. Since you are on my site, I will take the liberty to assume that you are interested in my opinion.
I say, "yes," to objectives. Why? When I was a recruiter, if you didn't have an objective, I wasn't sure what you wanted. Why is this important? The company is looking for someone who is looking for the type of job that they are offering. If you don't have an objective, I am not really sure what type of work you like to do just by looking at your resume. Your objective helps me understand what you like. Now, if you say, "A position using my skills, education and knowledge," I have to tell you-that doesn't help me either. Looking at your resume I can see that you have many skills, I presume a lot of knowledge and of course an educational background or experience but that doesn't narrow it down for me either. However, if you say, "A position utilizing computer (Excel, Word, and PowerPoint), customer service and bilingual (English/Spanish) skills" I have a really good idea of the skills that you have to offer and, I will assume, the type of tasks you enjoy doing.
Here is my video about resumes.
ASSESSMENTS
"Everybody is a genius. But if you judge a fish by its ability to climb a tree, it will live its whole life believing that it is stupid." -Einstein

Are you stuck in a job where you feel like a fish trying to climb a tree? Although assessment tests are not the end all be all, they can be a good tool to get you on the right track. I offer both the Myers/Briggs and Strong Interest Inventory. I love Now, Discover Your Strengths as well. Please email me if you are interested in taking a career assessment so I can select the one in alignment with your needs.
For more information about career assessment please see:
Career Assessment Tests: What are they? How can they help me?
Career Assessment: Myers/Briggs (MBTI)
Career Assessment: Strong Interest Inventory
INTERVIEWING SKILLS
I can help you showcase your talents through specific stories:
Sometimes my clients are so stuck in the day to day grind that they don't give themselves the credit they deserve. I love working with people and holding up the proverbial mirror for them. One way I do this is simply by coaching them about their resume and asking for clarification. I have found that clients who work with me on their interviewing skills and resumes, leave with a new sense of appreciation for their talents/skills and a healthy dose of self-confidence.
For example, when I ask my clients a mock interview question, I let them talk and I ask questions until I have enough information for a good interview answer. From there, I tell them their story back to them. What is so interesting is that about 99% of clients tell me, "That was a great story!" My response? "Well, that is your story." We take our gifts for granted. We think that, if something is easy for me, then it is easy for everyone. It is actually the opposite. If it is easy for you, then that is probably a good indicator that that is your gift/talent. I love helping people gain clarity on these topics and teaching them how to showcase their talents and interests into interview answers.
For more information about interviewing, please see:
Interviewing: Are you making these mistakes?