Career Counseling: A 4 Step Strategy
By Helen Godfrey, MA, NCC, BCC, LPC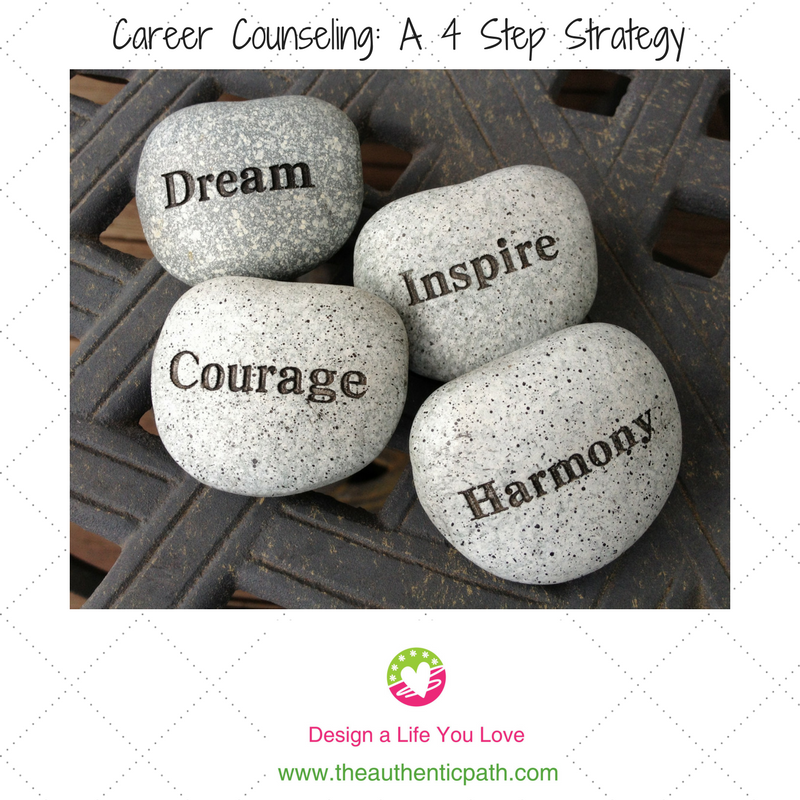 Intake
The first session is really a "get to know you" session. You will bring your intake forms and completed paperwork. I like to start here so that we can evaluate your needs. Some clients call and tell me they have no idea what to do with their lives. During the first session, some clients realize they do know what they want, they just hadn't verbalized it or, they have an idea of what they want, they just don't know the name of the job that fits all of their criteria or how to get from point a to point b.
Career Assessments
Assessments can be a real time saver because they help capture patterns and motivations. They give you the vocabulary you need to describe your interests, motivators and even the work environment that would be a good fit for you. There are many assessments that I like but the ones that I use the most often are the Myers/Briggs (MBTI) and the Strong Interest Inventory. I recommend career assessments when my clients are stuck. Career assessments can also be a great tool for self-exploration and understanding even if you have a clear direction in mind.
For more information about career assessments please see:
Career Assessment Tests: What are they? How can they help me?
Career Assessment: Myers/Briggs (MBTI)
Career Assessment: Strong Interest Inventory
Research & Planning
There is a saying that goes like this, "Leap and the net will appear." I help my clients minimize risk by making sure they have a clear plan in place. Most people would prefer that the net isn't too far down.
Implementation
Now that you know what to do, it's time to implement your plan. During this stage, I can serve as a sounding board and accountability partner. During the implementation stage of the plan, it may be helpful to get a resume critique. I recommend this once you have decided your career direction. In addition, practicing your interviewing skills long before you get the interview can be very beneficial so that you are prepared and have worked out the kinks in your responses.